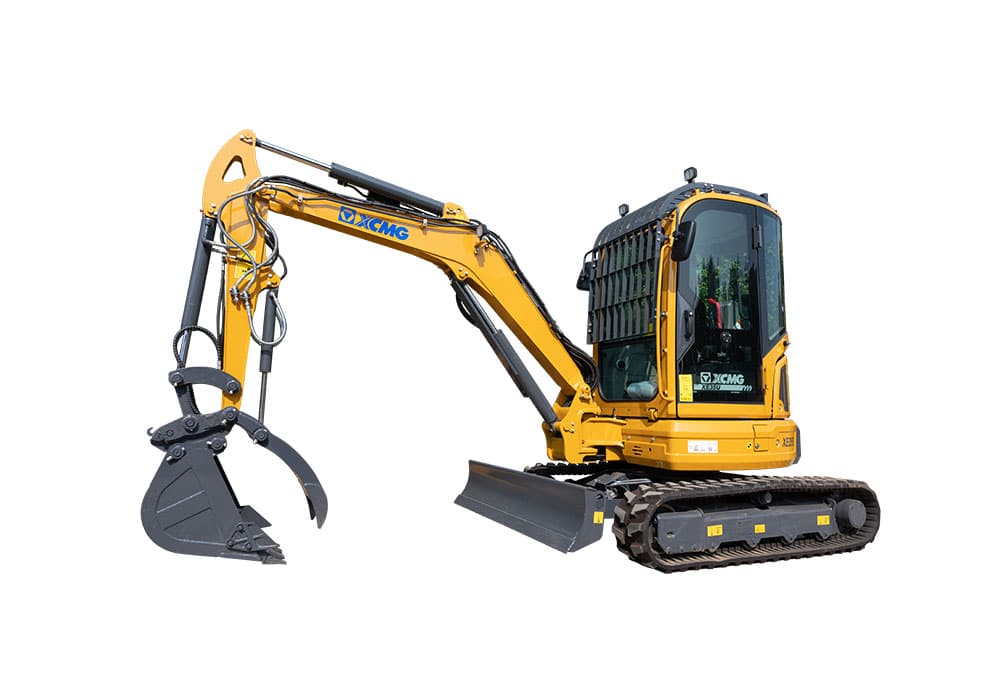 Excavators
XE35U
---
Operating Weight With Cab
9,259 lb.
Operating Weight With Canopy
9,039 lb.
Standard Bucket Capacity
0.16 yd3
CONTACT US
DOWNLOAD PDF
XE35U
The XE35U hydraulic excavator uses multi-functional working tools to complete tasks such as excavation, loading, leveling, trenching, crushing, drilling, clamping and lifting in hydropower, transportation, gardening, farmland transformation, and working with oil pipelines. The XE35U is used widely throughout construction and production. It has a tailless shape that allows it to be flexible and maneuver through small spaces such as urban streets and basements. The ultra-small radius of the slewing provides convenience and improves safety.  
PARAMETERS
| Parameters | Unit of Measure | Measurement |
| --- | --- | --- |
| Operating Weight | lbs | 9039 |
| Bucket Capacity | yd3 | 0.16 |
| Engine Model | - | YANMAR/3TNV88F/Tier 4F |
| Rate Power/Speed | HP | 24.4 |
| Maximum Torque/Speed | rpm | 1320 |
| Travel Speed | mph | 1.4-2.2 |
| Swing Speed | rpm | 9 |
| Displacement | in3 | 100 |
| Bucket Digging Force | lbf | 6430 |
| Arm Digging Force | lbf | 4564 |