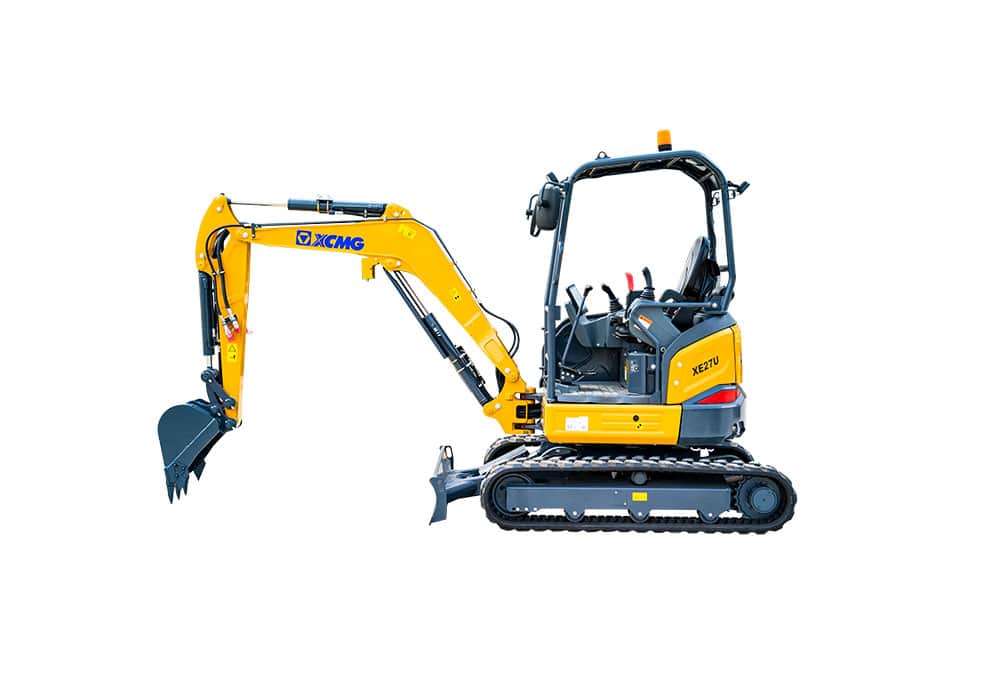 Excavators
XE27U
---
Operating Weight
6,129 lb.
Operating Weight with canopy
5,908 lb.
Standard Bucket Capacity
0.08 yd3
CONTACT US
DOWNLOAD PDF
XE27U
The XE27U is developed with the concept of "Safe, Reliable, Efficient and Comfortable", which offers great value to the operator. It also has new features such as a Kubota T4F engine, along with a loading-sensing hydraulic system that provides efficiency and fuel economy. This compact, short-tailed excavator is designed to perform a variety of tasks on the most challenging job sites such as demolition, landscaping, earthmoving, or material handling. Additionally grouped service points are within reach of the ground, making maintenance easier and reducing downtime.
PARAMETERS
| Parameter | Unit of Measure | Measurement |
| --- | --- | --- |
| Operating Weight | lbs | 6129 |
| Bucket Capacity | yd3 | 0.08 |
| Engine Model | - | Kubota/D1105/Tier 4F |
| Rate Power/Speed | HP | 20.7 |
| Maximum Torque/Speed | rpm | 1600 |
| Travel Speed | mph | 1.2-1.9 |
| Swing Speed | rpm | 10 |
| Displacement | in3 | 68.5 |
| Bucket Digging Force | lbf | 5170.6 |
| Arm Digging Force | lbf | 3147.3 |